12th & 10th RBSE Board Result 2022
Prince School is the foundation institute of Prince Eduhub. Prince School is known as the Merritt factory of the RBSE board across the nation. Since its inception, the institute is constantly presenting the best result all over Rajasthan, whether it is for 10th or 12th classes.
12th RBSE Result 2022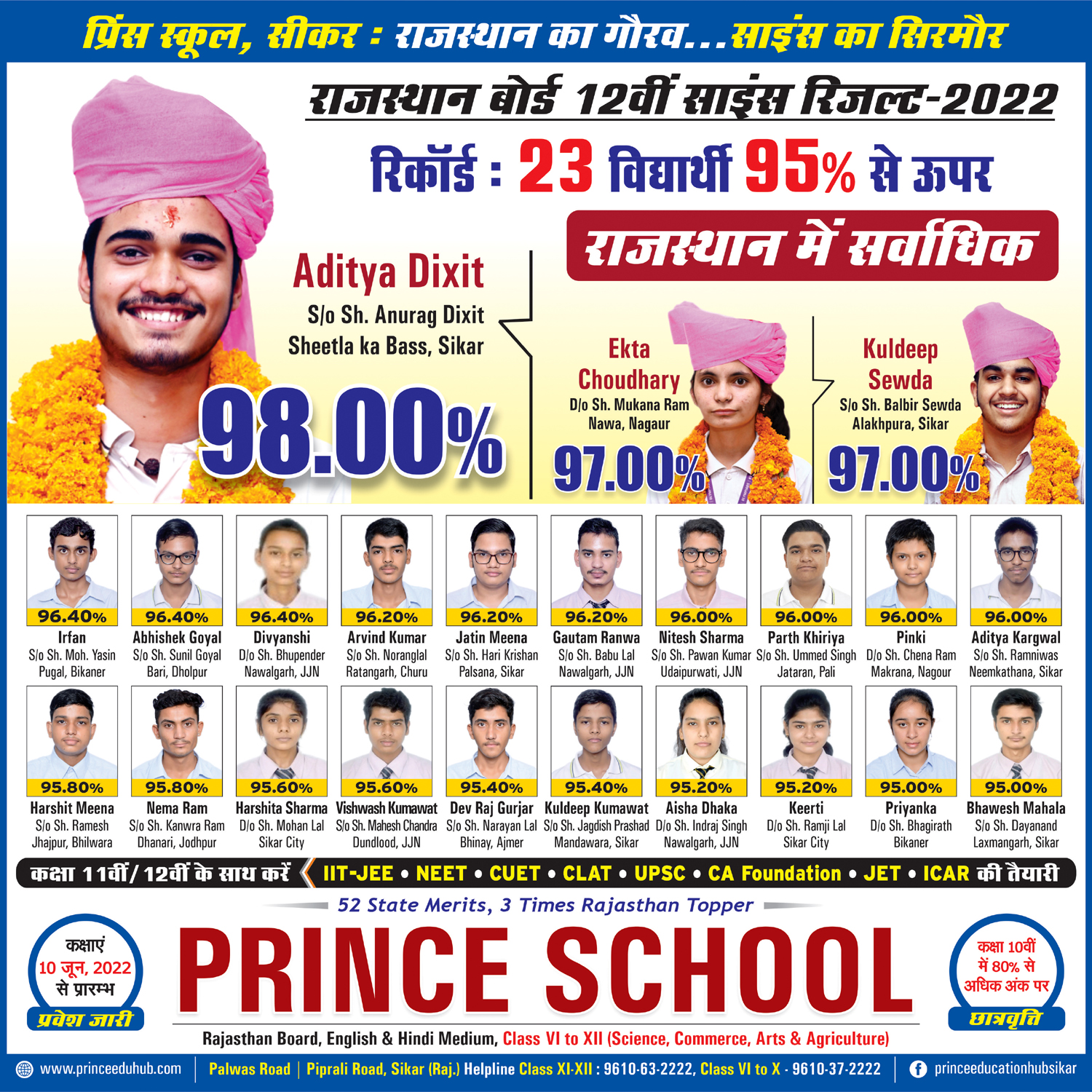 The result of the 12th Board Exam conducted by the Rajasthan Board of Secondary Education (RBSE) in Prince School was highly impressive. A total of 23 students of Prince School scored Above 95% in the 12th Science result 2022. This is a remarkable achievement for the school and is a testament to the quality of education provided by the teachers and staff.
Topper of Prince School in 12th Science, Aditya Dixit, scored 98%.
After that, two students of Prince School, Ekta Choudhary and Kuldeep Sewda scored 97%.
RBSE 12th Arts Results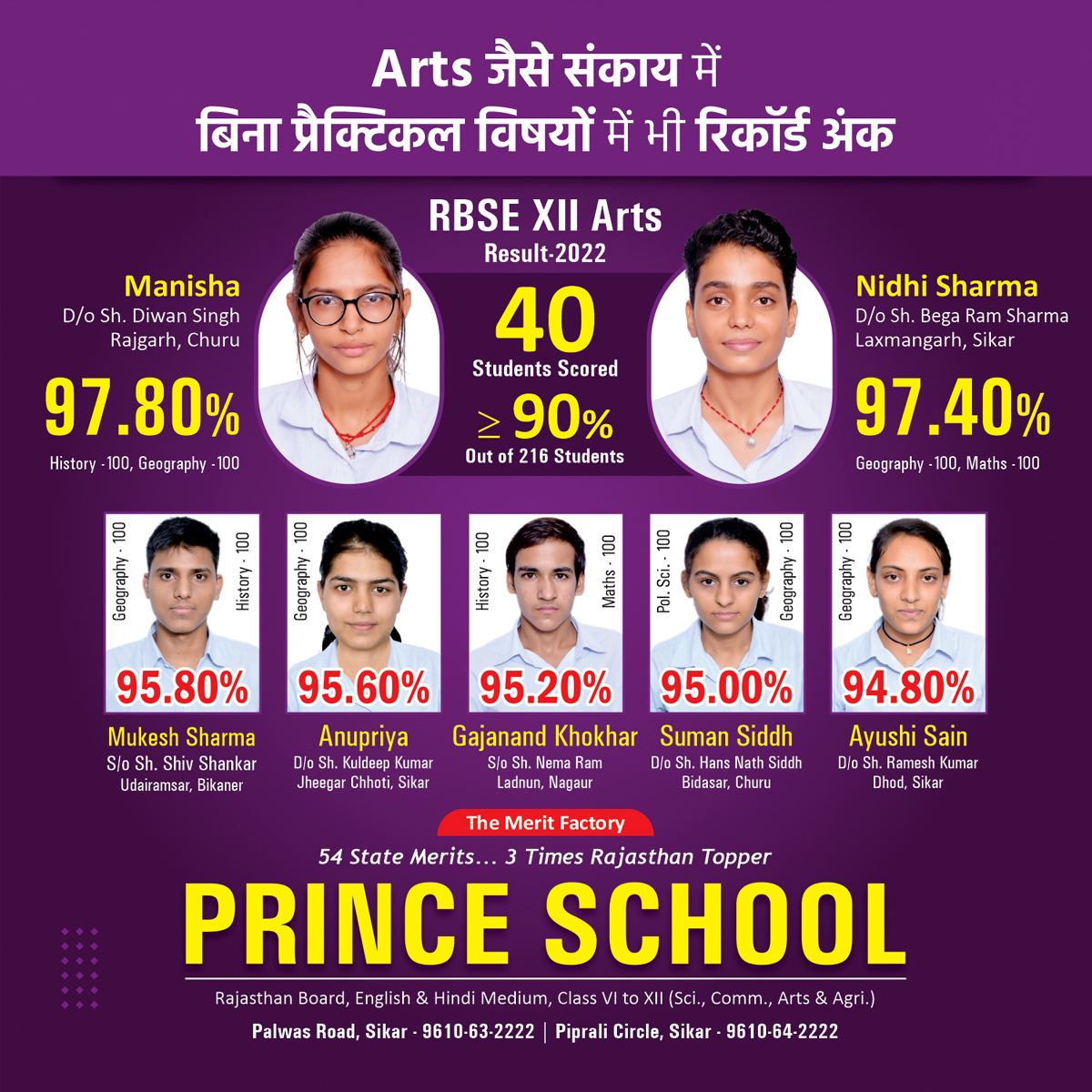 Talking about the 12th arts stream result of 2022, a total of 40 students scored above 90%, and two students achieved above 97%.
RBSE 12th Arts Results

The students of Prince School also achieved excellent results in the 10th Board Exam conducted by the RBSE. In the result of the year 2022, 16 students were above 95%, and 114 students scored above 90%. These number of exams like the 10th RBSE board, prove Prince School is the best RBSE school in Rajasthan.

-->